10 Unique Christmas Gifts Anyone Would Love!
Ho Ho! It's time to pick up your Christmas gifts.
We all love the holidays and the presents that come along with it. That excitement when you're opening up a present from someone only to discover that you've got another mug which you don't need or some holiday soap which is going to end up collecting dust under the sink. Ugh. What a disappointment, right? However, when it comes on oneself, shopping for Christmas gifts is actually really hard. Its much easier to grab something basic when you can't figure what to get for that one hard-to-shop for person on your list. With just a little-like seriously just a teeny bit of extra effort, you can become a star gift giver. It all starts with unique and carefully crafted Christmas gift ideas.
The art of picking a gift isn't just limited to Christmas. Feel free to apply this for Birthday gift ideas or Anniversary gift ideas. That being said, the holiday season is the biggest gift giving time of the year. So if you're feeling lost or confused, here's a list of Christmas gift ideas for your best friend to the person you barely know.
1. Smeg Retro Mini Kettle
As someone who has been sadly living without a kettle lately, I can definitely say that every home needs an electric kettle. Its extremely useful and oh, look at how cute is this SMEG's retro mini kettle! This Italian brand is known for collaborating with some of the world's top architects to design '50s retro-look appliances. Be it your bff or your colleague, they would love to own this!
WHERE TO BUY: $135 at Williams Sonoma
2. Justina Blakeney's Kaya 3-Piece Ceramic Planter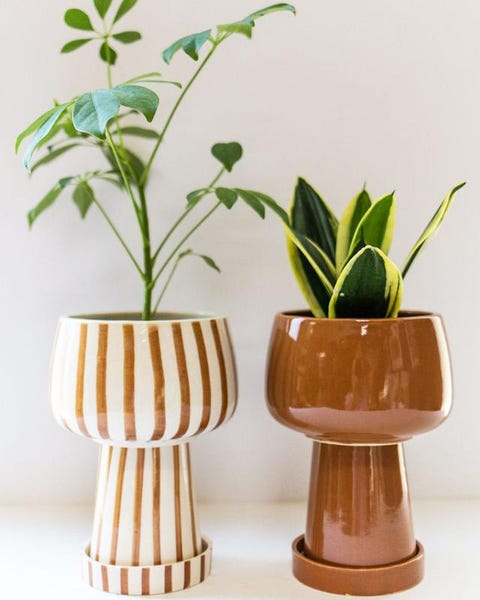 You can't go wrong with these gorgeous planters. Its a slightly unexpected gift, but there's such as too many plants. And its so perfect and a plant-a-stic treat for any plant parent!
WHERE TO BUY: $79 at Jungalow
3. Filium Cardholder
Know people who love funky things? Well, this quirky cardholder is just the perfect gift for them. Its a unique gift to stuff your stockings with!
WHERE TO BUY: $42 at Miniandmon
4. CB2 Black Shagreen Poker Set
Game night will definitely get an upgrade with this poker set. It is truly fancy AF and is bound to get a seal of approval from your guests. It's a unique Christmas gift idea and all the poker players are going to love it.
WHERE TO BUY: $90 at CB2
5. Subminimal's handheld foamer
Winter season calls for most epic hot chocolates and coffees at home. This handheld micro foamer is the magician behind those barista quality you crave. A simple but a great Christmas gift idea.
WHERE TO BUY: $40 at Amazon
6. Crystal Candle Holder
Looking for a luxurious Christmas present and running little low on budget? These crystal candle holders look extremely luxurious and are yet budget friendly. Versatile to users bedside or table decor, they make up for an excellent gift.
WHERE TO BUY: $40 at CB2
7. Marshall Portable Speaker
Bring the party anywhere anytime, baby! A portable Bluetooth speaker makes for such a great gift. The person you buy it for is simply going to love you. And not to forget, this Marshall speaker looks as good as it sounds.
WHERE TO BUY: $150 at Nordstrom
8. Linen Placemats
Holiday season means lots of parties and lots of hosting. Do you bestie a favour and gift them these beautiful scalloped placemats so that they can have the prettiest tablescape out there.
WHERE TO BUY: $80 at Bedthreads.com
9. Himalayan Salt Tequila Glasses
Lately Himalayan Salt gift items have made quite a roar. Know someone who loves doing shots? These shot glasses crafted from Himalayan salt is not only super cool but also makes for perfect tequila shots. Clearly looking forward to a very boozy Christmas Holiday.
WHERE TO BUY: $28 at Uncommongoods.com
10. Sparkling Wine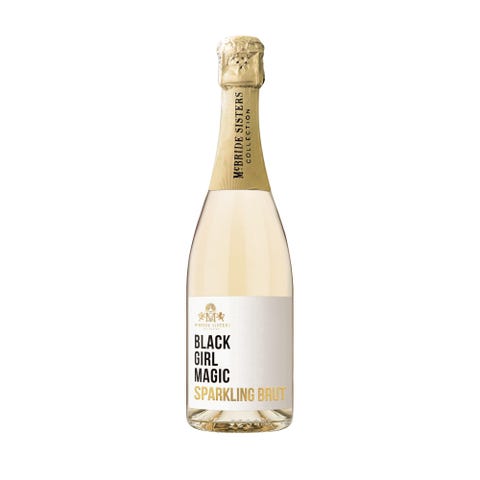 Still unable to decide a Christmas present? Well, sparkling wine is simply the easiest gift that you can give to anyone. Slip it in your loved one's stocking or open it together over a cheese plate. You can't go wrong with this.
WHERE TO BUY: $30 at wine.com
Despite the suggestions are you still confused about Christmas gifts? Here are some common questions that arise in peoples minds:
What is the most popular gift to give on Christmas?
The most popular gifts to give out on Christmas are:
A gift card/money
Makeup products
Books
Self-care items
A toothbrush
Skin products
Underwear
What is the 5 gift rule for Christmas?
Christmas is a fantastic time of the year where people spend a lot on gifts. The 5-gift rule is a great way to spend less, stress less and celebrate more. It consists of:
Something they want
Something they need
something to wear
Something to read
Someplace to be
What is the etiquette for Christmas gift?
You shouldn't be giving a Christmas gift just because you've done it in past. It should always be out of will and fondness. If you're buying a new present, ensure that you include a gift receipt. Or if you're re-gifting, please be sure about to cover your tracks. The person who originally gifted it to you shouldn't find out that you've re-gifted.
Also Read: